The whanaungatanga report for Tāmaki Makaurau 2019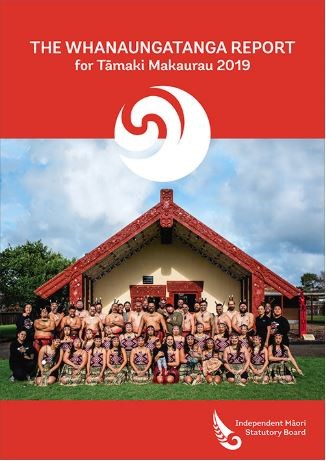 Author:
Independent Māori Statutory Board IMSB
Source:
Independent Māori Statutory Board IMSB
From the executive summary:
Our approach
The approach to developing the Whanaungatanga report included:
reviewing the literature on Whanaungatanga
interviewing Māori in Tāmaki Makaurau with leadership roles across Mana Whenua, urban marae, wāhine and rangatahi
developing a contemporary framework for Whanaungatanga expressed by respondents interviewed for this report, which enabled reassessment of the indicators and narrative in light of a better understanding of Whanaungatanga.
The value of Whanaungatanga is shown in contemporary Tāmaki Makaurau in many ways. These include the customary practices and activities of ancestral and community marae, kapa haka, in how Māori businesses organise themselves and operate, in customary fishing rights and sustaining relationships with whānau.
See also, other Maori values reports:
Rangatiratanga
Manaakitanga
Wairuatanga
Kaitiakitanga
Independent Māori Statutory Board IMSB
March 2020