The wairuatanga report for Tāmaki Makaurau 2019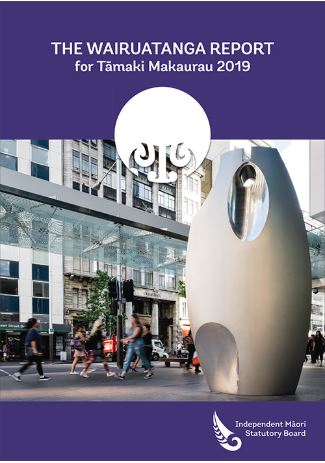 Author:
Independent Māori Statutory Board IMSB
Source:
Independent Māori Statutory Board IMSB
From the executive summary:
Our approach
The approach to developing the Wairuatanga report included:
reviewing the literature on Wairuatanga
interviewing Māori in Tāmaki Makaurau with leadership roles across Mana Whenua and urban marae, wāhine and rangatahi
developing a contemporary framework for Wairuatanga expressed by respondents interviewed for this report, which enabled reassessment of the indicators and narrative in light of a better understanding of Wairuatanga.
Wairuatanga can be described as the distinctive identity or spirituality of people and places. It contributes to a sense of belonging and connects Māori heritage with its contemporary context. The purpose of this report is to show the many ways in which the value of Wairuatanga is refl ected in the cultural and business life of Tāmaki Makaurau.
See also, other Maori values reports:
Independent Māori Statutory Board IMSB
March 2020