The kaitiakitanga report for Tāmaki Makaurau 2019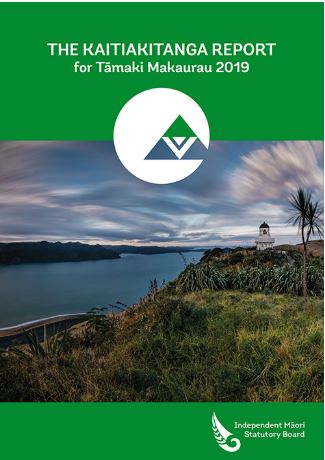 Author:
Independent Māori Statutory Board IMSB
Source:
Independent Māori Statutory Board IMSB
From the executive summary:
Our approach
reviewing the literature on Kaitiakitanga
interviewing Māori in Tāmaki Makaurau with leadership roles across Mana Whenua, urban marae, wāhine and rangatahi
developing a contemporary framework for Kaitiakitanga expressed by respondents interviewed for this report which enabled reassessment of the indicators and narrative in light of a better understanding of Kaitiakitanga.
Environmental management approaches often describe Kaitiakitanga as the guardianship of natural and physical resources. Many think that caring for the environment or sustainability initiatives are Kaitiakitanga and therefore if these initiatives are undertaken Māori interests are being addressed. This is not the case.
There is no 'one' Māori world view on how Kaitiakitanga is expressed but there are many common concepts and values of Te Ao Māori such as mana and use of resources, whakapapa of people to the environment, their knowledge (Mātauranga), spiritual beliefs and customary practices. These Māori world views and practices support the wellbeing of the environment and the wellbeing of their Iwi and hapū.
See also, other Maori values reports:
Independent Māori Statutory Board IMSB
March 2020