The impacts of COVID-19 on Māori in Tāmaki Makaurau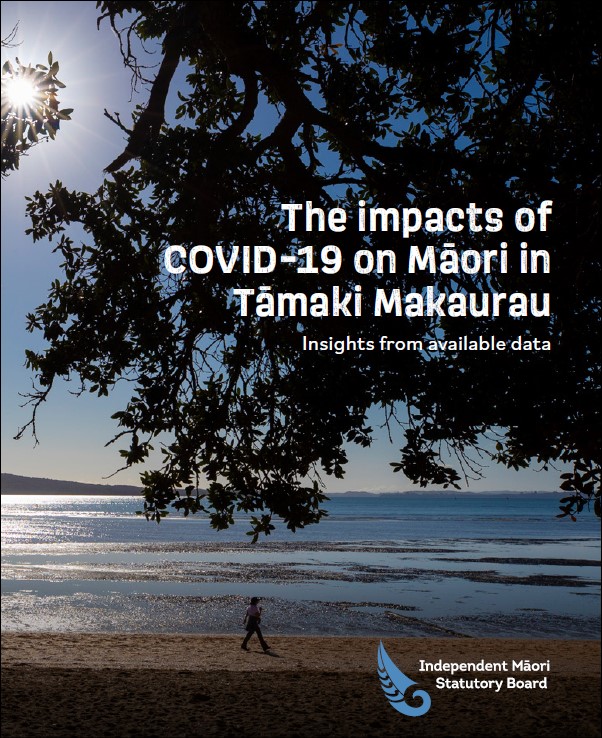 Author:
Independent Māori Statutory Board IMSB
Source:
Independent Māori Statutory Board IMSB
Executive summary
We scanned available literature and made contact with a number of interested parties to get a sense of the impacts of COVID-19 on Māori in Tāmaki Makaurau.
Consistent with past shocks, Māori are significantly and disproportionately impacted by COVID, across a range of areas from financial hardship, social disconnection, employment losses or reductions and welfare receipt.
For most of the impact areas, we are unable to directly assess Tāmaki Makaurau effects, but can infer from other data the likely magnitude.
In some cases the impacts in Tāmaki Makaurau were worse than elsewhere (e.g. as Māori in Tāmaki Makaurau were already negatively represented in benefit receipt, or in industry sectors that felt the impact of COVID more harshly than others), but Māori in Tāmaki Makaurau were not necessarily always the hardest hit (e.g. Pasifika saw the greatest rise in Jobseeker Support numbers in Tāmaki Makaurau).
COVID exacerbated, rather than caused a lot of the problems, so continued interest is needed, especially in the south and west of the region.
While providing a relatively wide array of views into COVID impacts, the analysis was limited by the availability of data. The work emphasised the dearth of Māori-related data focussed on Tāmaki Makaurau, especially for businesses.
The actual extent of COVID impacts is yet to be fully seen, as Tāmaki Makaurau is still in lockdown. It will be another nine months to a year (assuming no further actions such as lockdowns or new outbreaks) before the impacts of the most recent episode can be calculated with any surety.
The impacts of the most recent episode are likely to be more severe than the previous episode/s due to the extended period of the lockdown in Tāmaki Makaurau and the cumulative effects of shocks in reasonably close proximity.
Some opportunities presented themselves from COVID, mainly around the possibility of a reset of economic and social models and a focus on the role of kindness and Te Taiao in the 'new society.' Capitalising on a youthful population and training and employment prospects in the transition to post- COVID, as well as cultural revitalisation are other
opportunity areas.
The innovation and agility of a 'for Māori by Māori' approach performed well in Tāmaki Makaurau and could provide a method for service delivery that replaces the monolithic status quo and improves for Māori and the rest of Aotearoa New Zealand.
Independent Māori Statutory Board, December 2021
See also