Sustainable, healthy food choices research and development project. Primary research summary report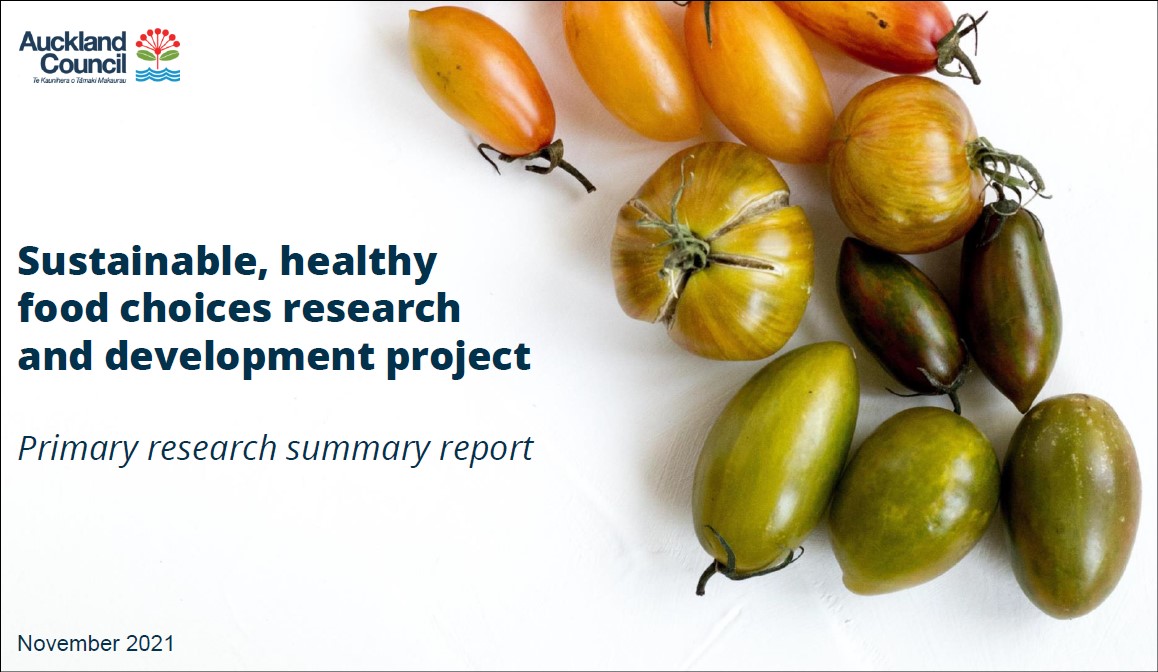 Author:
Auckland Council Low Carbon Team, Rebecca Hayden
Summary
This report summarises outcomes from Auckland Council's Sustainable, Healthy Food Choices Research and Development Project, a behavioural science study designed to encourage Aucklanders to consider increasing their plant-based food choices.
Over 80% of Aucklanders are willing to change their lifestyle to better align with our climate commitments. However, when it comes to food choice — individuals often go for convenience, price and taste. This unique behavioural science trial tested behaviours within a prototype online supermarket and provided the following insights:
1. Integrating plant-based food choices and animal-based products within a purchasing journey will lead to an increase in plant-based choices.
2. Real or perceived tastiness will drive food choice behaviour more than reported environmental benefits.
3. Although taste is a core driver, labelling food with some form of sustainability cue will still lead to an increase in purchases.
These findings will be used to inform a further testing as well as longer-term programmes to encourage increased plant-based food choices and reduce Aucklander's carbon footprint in line with Te Tāruke-ā-Tāwhiri: Auckland's Climate Plan.
Auckland Council, November 2021