Revitalising the Gulf. Government action on the Sea Change Plan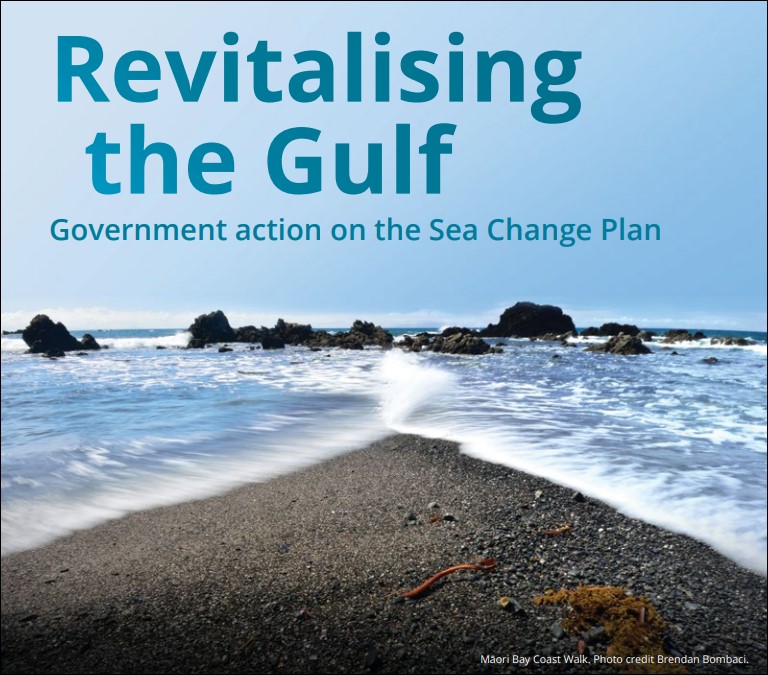 Author:
Department of Conservation, Fisheries New Zealand, Ministry for Primary Industries
Source:
New Zealand Government
Extract from the Executive summary
The Hauraki Gulf Marine Park / Tīkapa Moana / Te Moananui-ā-Toi (the Gulf) is one of Aotearoa New Zealand's most valued and intensively used coastal spaces. Its mana (prestige) is embodied in its blue waters, forested islands, fertile catchments and extraordinary diversity of life, including its people.
The Gulf is badly degraded from human activities. Some fish and seabird populations are declining, and nature's delicate balance is being upset. This has severe knockon effects for other species and habitats. Extractive activities at sea, and activities on land that introduce sediment and pollutants, are also damaging marine and coastal environments.
In response to this decline, the Sea Change Stakeholder Working Group developed the 2017 Sea Change – Tai Timu Tai Pari – Hauraki Gulf Marine Spatial Plan (the Sea Change Plan). This includes over 180 recommendations to improve the waiora (health) and mauri (life force) of the Gulf from the land to its freshwater systems and down to the sea.
This Strategy is the Government's response to the Sea Change Plan's marine proposals, including fisheries management, marine protection, habitat restoration and localised management.
Department of Conservation, June 2021
*****
See also:
Sea change Tai timu tai pari: Hauraki Gulf marine spatial plan