Kaipara Harbour sediment mitigation study: catchment economic modelling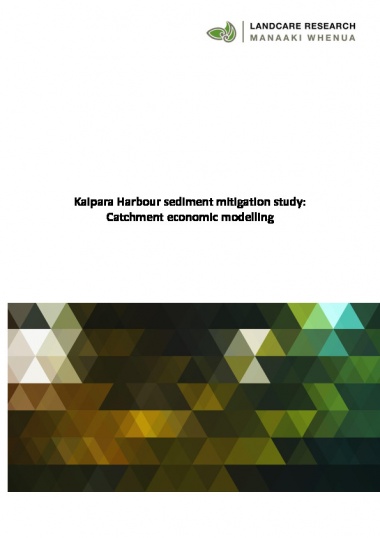 Author:
Adam Daigneault, John Dymond, Les Basher, Streamlined Environmental
Source:
Landcare Research
Extract from the Executive Summary:
Project and Client
Northland Regional Council (NRC) with support from Auckland Council (AC) and Ministry for the Environment (MfE) have contracted a consortium led by Streamlined Environmental Ltd and consisting of Streamlined Environmental, Landcare Research, NIWA, and the University of Otago, to conduct the Kaipara Harbour Sediment Mitigation Study (KHSMS).
Objectives
The first objective of the KHSMS is to develop a catchment economic model for use in assessing the economic costs and environmental benefits of a range of scenarios for mitigating sediment losses to rivers and estuaries within the Kaipara Harbour catchment. The second aim of the Study is to develop a management tool for use in formulating consistent farm-scale sediment mitigation plans. The tool will be easily usable by land management advisors in the field to identify appropriate actions to mitigate critical source areas of sediment under different land uses at the farm scale.
This report provides an overview of the integrated economic catchment model. It also presents results from a range of scenarios to assess the possible impacts for a range of management and mitigation approaches to reduce sediment in the KHC. ...
February 2018