From the ground up. Creating a sustainable food and beverage economy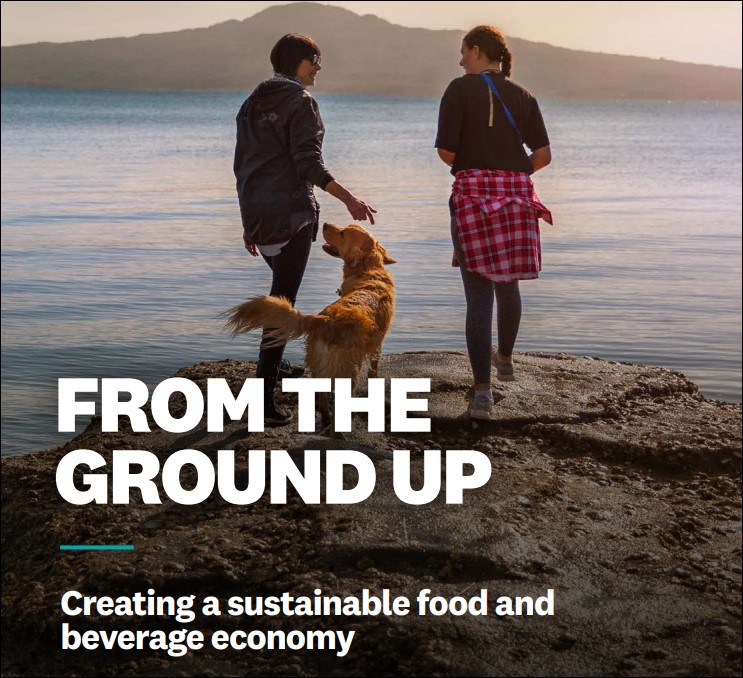 Author:
Tātaki Auckland Unlimited, ESP Culinary Consulting
Source:
Tātaki Auckland Unlimited
Extract
Many food and beverage businesses in Tāmaki Makaurau Auckland were adversely affected by the impacts of COVID-19. From the Ground Up project aims to assist some of these businesses on their journey toward greater resilience and increased productivity, innovation, and better outcomes, by harnessing specialist expertise and following global best practice.
Started in October 2021, the project was a direct response to the needs and requests of Auckland food and beverage businesses, which continued to face uncertainty and were looking for new pathways towards growth. Through academic research and interviews with key industry stakeholders, we discovered a clear need for businesses to consider innovative business models and value-add products to survive and meet the global demand for New Zealand-made products.
From the Ground Up supports Tātaki Auckland Unlimited's economic development activities, with a focus on sustainable food and beverage innovation and the circular economy. The purpose of this work is to establish frameworks, aligned to four workstreams, that will provide a basis for future initiatives and interventions. The project aligns with central and local government actions to lower carbon emissions to combat climate change. In Te Tāruke-ā-Tāwhiri: Auckland's Climate Plan, Auckland Council has identified the need to grow a low-carbon, resilient food system that provides all Aucklanders with access to low-carbon, fresh and healthy food. ...
From the Ground Up consists of four workstreams:
Onehunga: Identify activations for the Onehunga community that support urban renewal, focusing on seafood and the circular economy.
Mussel Farming: Create a strategy for the development of mussel farming in Clevedon, connecting Onehunga and The Coromandel, with a focus on sustainable growth.
Sustainable Seafood Initiative: Create inter-regional alignment with a focus on sustainable growth and collaboration between the seafood sectors in Auckland and The Coromandel.
Potato Starch Proposition: Assist Earthpac, an Auckland business manufacturing an environmentally sustainable alternative to single-use plastic trays, as an opportunity for businesses in the sector to create new value by harvesting waste streams and moving towards a circular economy model. ...
Tātaki Auckland Unlimited, July 2023