Auckland Unlimited climate change and sustainability summary report 2020/2021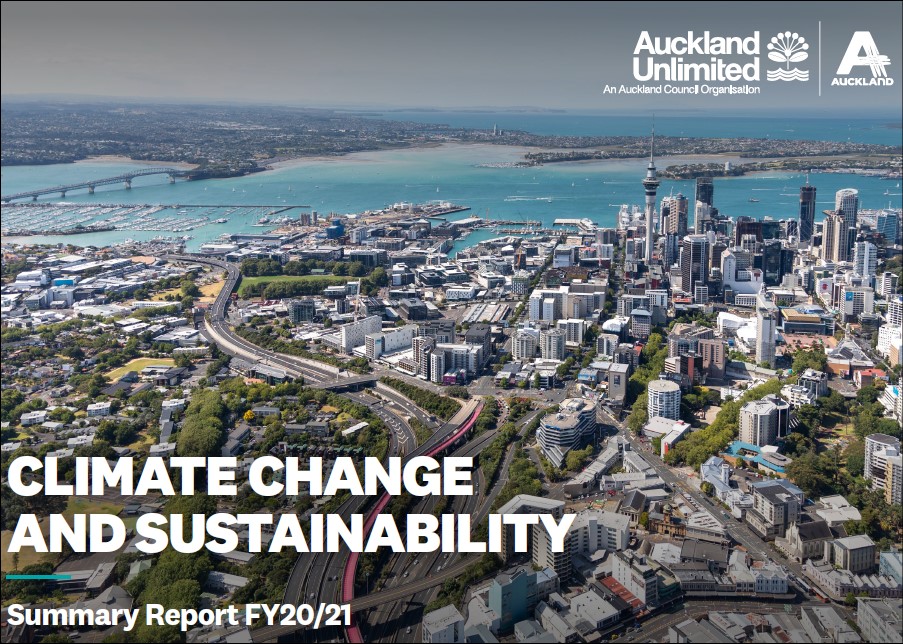 Author:
Auckland Unlimited, AUL
Source:
Auckland Unlimited
Extract:
Our organisation's climate and sustainability commitments
Auckland Unlimited plays a key role in the implementation of the economy section of Te Tāruke-ā-Tāwhiri: Auckland's Climate Plan. Importantly, many of the objectives of the plan around resilience and economic sustainability have become even more urgent because COVID-19 has exposed some of the same vulnerabilities in our economy. As mentioned in the Auckland Unlimited Statement of Intent (SOI) 2021-2024, the projects and programmes of work with businesses aim to support Auckland's transition to a more resilient and regenerative economy. Auckland Unlimited's corporate sustainability includes its contribution to Auckland Council group's emissions reduction target of 50% by 2030, and ensure Auckland Unlimited is prepared for the impacts of climate change.
Auckland Unlimited's Climate Change and Sustainability work has two components:
Internal work with key stakeholders across Auckland Unlimited's assets and services to contribute to climate action and corporate sustainability. This focuses on building climate-resilience on Auckland Unlimited's assets and how it manages environmental, social, and economic aspects of its work programmes.
External work with stakeholders across the Auckland region including businesses, council, council-controlled organisations and local boards to contribute to a sustainable Auckland. This focusses on how Auckland Unlimited can support and influence the local regions and sectors to decarbonise and build climate resilience. It continues leading with world's best practice in animal conservation, bringing people together to build a future for wildlife.
Auckland Unlimited, November 2021
See also