Auckland liquefaction assessment. Liquefaction vulnerability maps for the Auckland region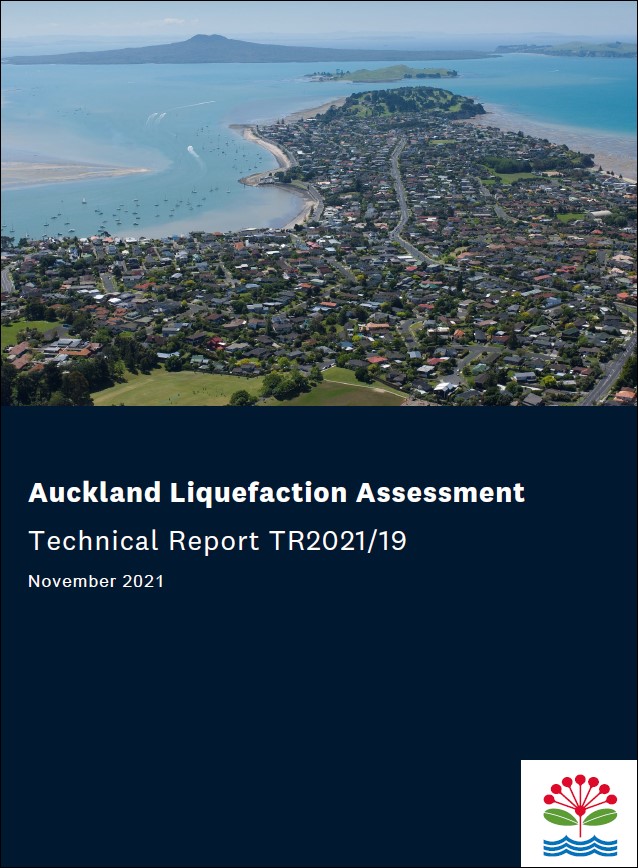 Author:
Charlie Brightman, Ross Roberts, Omer Altaf, Liam Wotherspoon, Rolando Orense
Source:
Auckland Council Resilient Land and Coasts, Uniservices
Executive Summary
Liquefaction occurring beneath buildings and other structures can cause major damage during earthquakes. Although Auckland is, relative to most of New Zealand, a low-risk area for ground shaking, this hazard does exist in our region.
In response to lessons from the Canterbury earthquakes, in 2019 the Ministry of Business, Innovation and Employment (MBIE) advised all New Zealand councils to undertake hazard mapping to identity liquefaction-prone areas. MBIE advised that these regional hazard maps should be prepared in advance of changes to the Building Code coming into effect after 28 November 2021.
To satisfy this requirement, maps of liquefaction vulnerability categories for the Auckland region have been produced and are available on the Auckland Council GeoMaps service. The maps were developed to inform RMA and Building Act planning and consenting processes. This report presents the methodology used to prepare these maps and summarises how the maps are expected to be used.
These maps have been prepared in accordance with the guidance published by MBIE in 2017, 'Planning and engineering guidance for potentially liquefaction-prone land'1. This document proposed four levels of detail for liquefaction assessment studies:
• Level A – Basic Desktop Assessment
• Level B – Calibrated Desktop Assessment
• Level C – Detailed Area-Wide Assessment
• Level D – Site-Specific Assessment.
Data availability defined the level of assessment detail that was appropriate across the Auckland region based on the guidance. At the highest level of assessment (Level A), the assessment is based on geological, groundwater and seismic hazard data.
To refine the Level A classification, qualitative screening was carried out using geotechnical investigation and topographic data (Level B) in areas where sufficient data was available.
It is expected that these levels of detail will be sufficient for many purposes. For some developments, a more detailed Level C or D assessment may be required. This would normally be undertaken by a developer as part of their consent application.
Appendix C: Liquefaction vulnerability maps for the Auckland region report
Auckland Council technical report, TR2021/19
November 2021, 2022