Auckland economic update April 2023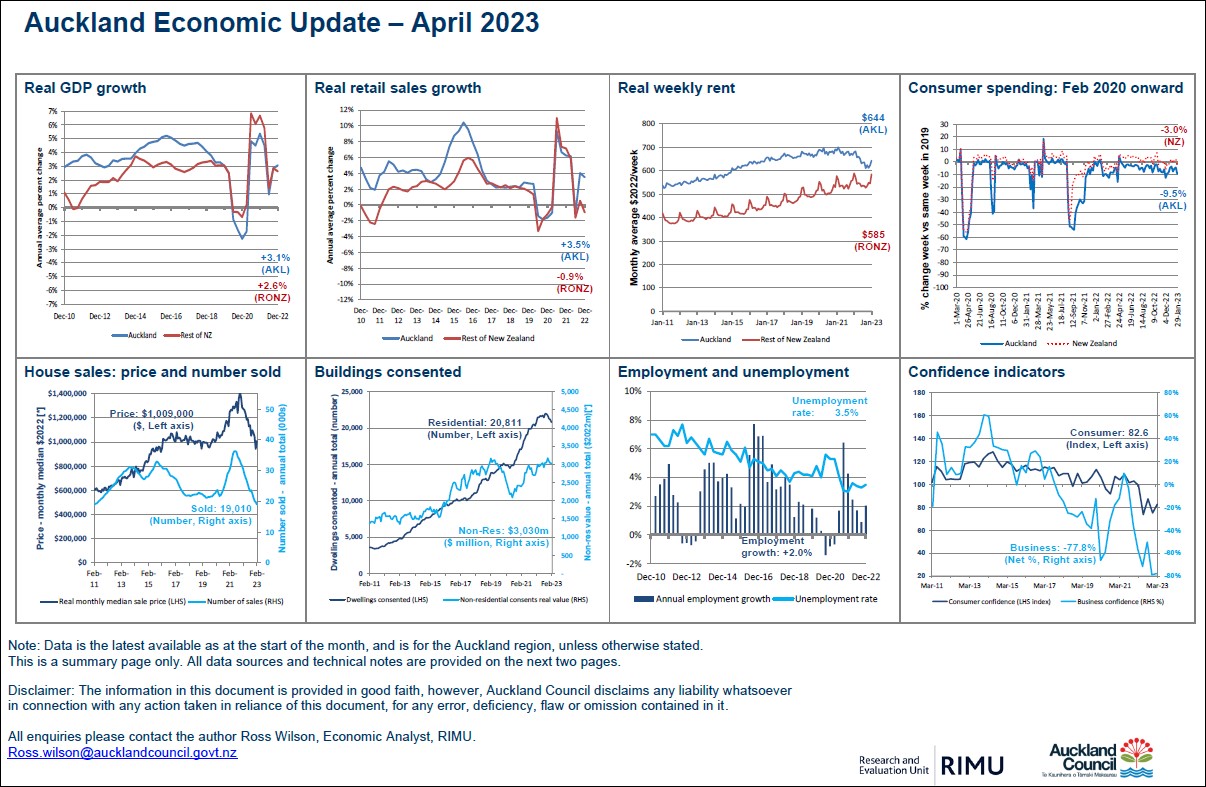 Source:
Auckland Council Research and Evaluation Unit, RIMU
An overview of the Auckland economy for April 2023, in charts and graphs and with some commentary.
Highlights this month include:
business confidence in the March 2023 quarter showed a net 78% expecting a worsening within three months – the worst March figure since 2008
non-residential building consents real value* for the year ended February 2023 was $3,030 million – similar to most of 2022
number of houses sold in the year ended February 2023 was 19,010 – 38% lower than a year prior, and the lowest since 2011
other measures covered: house prices and numbers sold, building consents, weekly rents, employment, unemployment, GDP, retail sales, consumer spending and business and consumer confidence.
*Note: real dollars are after adjusting for the effects of inflation.
April 2023.
---
Selected 2022 updates
Previous 2023 updates. There is no January 2023 update.