Auckland economic quarterly, March 2022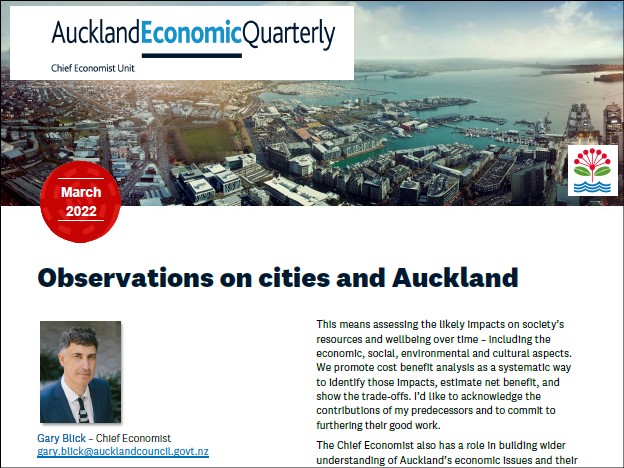 Author:
Gary Blick, Shyamal Maharaj
Source:
Auckland Council Chief Economist Unit
Extract
Cities create value through proximity and density
Cities, from an economic perspective, are places to co-locate to exchange labour, capital and ideas, and to produce, trade and consume. The concentration of people and businesses in proximity can deliver productivity gains known as agglomeration benefits. Simply, proximity promotes ease of access, lower transport costs, and knowledge sharing. Higher population density enhances proximity benefits by supporting deeper labour pools and specialisation among suppliers. As a result, cities can offer higher-paying jobs, as well as more choices in consumption and leisure. ...
March 2022